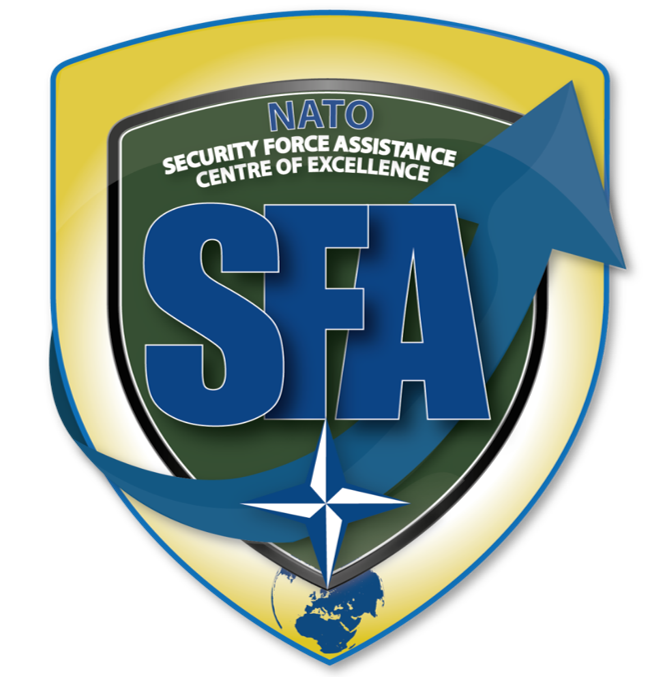 Logo's description
The Logo consists of an outer shield of golden yellow colour, symbolising protection and security and communicating energy and dynamism, with a NATO blue border. At the bottom centre there is a stylized world in which the Mediterranean Region of Europe is the central figure, while the other continents indicate a global propensity for assistance activities.
Within the yellow shield, there is a second one in a green colour that represents the military component and renewal. In the upper section, "NATO SECURITY FORCE ASSISTANCE CENTER OF EXELLENCE" appears in capital letters. The SFA acronym, in NATO blue, is reproduced in the middle of the inner green shield.
The NATO emblem, wind rose, is located in the middle of the lower section. A NATO blue-coloured arrow, with ascendant development from left to right, crosses both shields symbolizing development and progress in creating capacity in the Local Forces of the Assisted Nation.